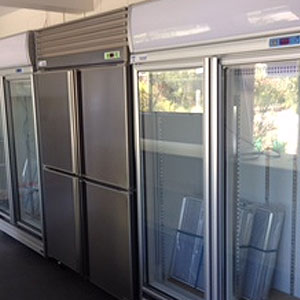 When your business is a restaurant, bar or other part of the ever-growing hospitality industry in this country, chances are high that you could not operate it successfully without the right type of reliable refrigeration unit. Same goes for medical facilities. As you probably already know, it is not easy to locate a reputable company that not only deals with the sale of these units but also offers installation, maintenance and service on the units. To help with this we provide some tips on how to locate a supplier of commercial refrigeration sales and installation along with other related services for the hospitality industry in the following details.
Seek Out a Supplier With Experience
You should search for a supplier with solid experience with commercial refrigeration. When you do, it will understand how to analyse your situation thoroughly and guide you to the right units for your needs. Also, their installation crew members will set up the units in a durable, secure and highly functional manner.
The Supplier of Commercial Refrigeration Sales and Installation Should Offer a Wide Assortment of Services
A reputable supplier of commercial refrigeration units will offer a variety of services, including such ones as:
• Manufacturing equipment
• Sales
• Installation to ensure that the units are set up in the proper fashion
• Service to repair issues in a timely manner
• Maintenance to preserve and extend the lifespan of the units
Mobile Service Is a Must
Since most commercial refrigeration units are too large to transport, mobile service is a necessity. In addition, this service should be dispatched in a timely, efficient fashion. After all, the last thing you need is for your business to be interrupted with a refrigeration malfunction.
Why CoolFactor Is the Ideal Supplier of Refrigeration Equipment in Victoria, Australia
Our company, CoolFactor, has over 16 years of experience with commercial refrigeration manufacturing, sales, installation, service and maintenance. On top of all of this, we offer mobile services to your location on such equipment as:
• Commercial-grade underbench and display cabinetry refrigeration units
• Walk-in coolrooms
• Walk-in freezers
• Wine blast chillers and cellar setups
• Pathology and drug holding cabinetry
• Embedding and cryostat machines for use by the medical industry
• Sales and durable installations for all new units for any type of medical or commercial entity that requires commercial refrigeration.
Consult with us about your needs soon to learn how we can serve them in an equitable manner. We will provide you with a quote of all equipment and services along with an explanation of our other offerings not mentioned here.