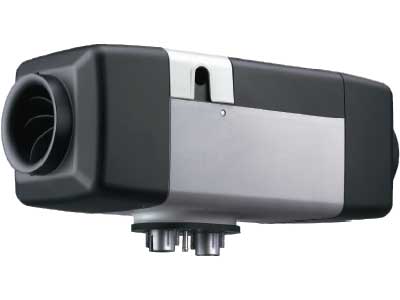 Evolution with more power and versatility
Description
The new Air Top Evo diesel heaters offer greater comfort, safety and heating capacity for large recreational vehicles than their predecessors.
Available in 2 models – Evo 40 a 4kW unit or Evo 55 a 5.5kW unit – ensuring quick and efficient heating of cabins.
Energy consumption and noise are significantly reduced by the new control system and intelligent fuel pump operation.
An automatic altitude compensation system is included as standard. Quick and easy installation makes the Air Top Evo an economical retrofit solution.
The Air Top Evo 40/55 combines flexibility, functionality and product quality through innovation, while maintaining the traditional Webasto air heater design.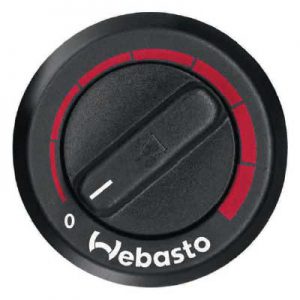 Standard Control
Simply turn the hand control dial to start the heater and warm up to your desired temperature.
Optional MC 04 Control
Additional functions on the EVO control includes economical heating, boost heating, ventilation mode and high altitude mode.
Product Features
Heating capacity of 4 kW or 5.5 kW depending on unit.
Low energy consumption
Exceptionally quiet operation
Automatic altitude compensation as standard
Continuous heating capacity due to low power consumption
Boost function & ECO mode with the optional MC04 controller
A wide range of safety and comfort functions
New ECU with improved humidity sealing