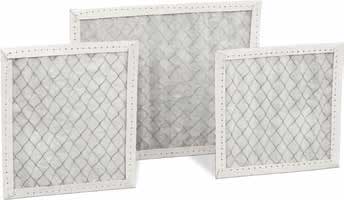 7X More Effective Than Ordinary A/C Filters
Description
Enjoy cleaner, healthier air quality on your boat with Breathe Easy™ microparticle, anti-allergenicair filters for your air conditioning system. Breath Easy microparticle air filters are rated Merv 7,making them seven times more effective than ordinary air filters.
Breathe Easy microparticle air filters are efficient and disposable, and are available for mostDometic air conditioning systems. Installation takes only seconds using the existing brackets oneither side of the evaporator face. Special pins are included to hold the air filter in place on unitswhich do not have these brackets.
Because Breathe Easy microparticle air filters are highly efficient in removing impurities, theyshould be changed at frequent intervals to maintain air quality. Dometic recommends changing thefilter once every two months when living aboard, once every four months when the air conditioneris used three weekends per month, and once every six months when the air conditioner is usedonly one or two times per month.Complete installation and replacement instructions are provided in the air filter packaging.

Breathe Easy microparticle air filters are easy to remove…

…and install.
Key Benefits
Rated Merv 7 – 7X more effective at capturing airborne microparticles than ordinary foam and mesh filters
Capture fumes, odors, dust, lint, and pet dander
Electrostatically-charged fibers attract and retain microparticles that pass through the filter
Easy installation for all types and models of Marine Air air conditioning systems
Custom sizes available