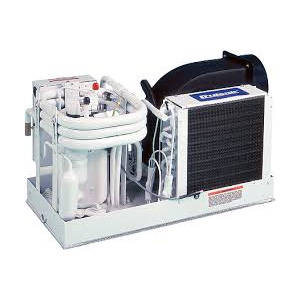 When your facility relies on refrigeration during its daily operation, convenient repair services are a must. After all, certain commercial refrigeration repairs in Melbourne are not possible off-site since the units are too large to move from your location to another one to remedy their malfunctions. Luckily, CoolFactor provides mobile services to this area of Australia on a variety of commercial refrigeration units. CoolFactor dispatches a technician quickly upon your request.
We Specialise in Commercial Refrigeration Repairs and Maintenance
With our mobile services, you receive expert services since our skilled technicians have extensive knowledge of a wide variety of refrigeration equipment such as:
• Underbench units
• Commercial display cabinets
• Coolrooms
• Freezer rooms
• Blast chillers
• Wine cellar systems
• Medical cryostat and embedding equipment
• Pathology or drug holding units
• Specialty hospitality equipment
Our Company Sells New Units
In the event that you need a replacement unit, you need search no further than our company since we also sell the same type of commercial refrigeration units that we service and maintain for you. Our technicians can guide you on the latest models that are available too in case you are replacing an outdated model. This is another part of our mobile services.
Technicians from CoolFactor Provide Installation of New Refrigeration Units
You also can rely on our company for quality installation of all new units. We are a one-stop shop since we offer this along with sales, repair and maintenance services. This provides you with continuity in your services, especially when we sell and install the units that we later repair and maintain for you. We understand your needs on a deeper level than if you had to turn to several companies for these different services.
We Service a Wide Assortment of Clients
All you need to have is a commercial unit for refrigeration that needs repairs and maintenance to take advantage of our mobile services. Here in Melbourne we service the following types of clients:
• Restaurants
• Bars
• Hospitality industry
• Grocery stores
• Medical establishments and labs
• Pharmacies
• Other establishments and industries
To learn additional details about our company and mobile services for commercial refrigeration repair in Melbourne, contact us at your convenience. We will come to you, analyse your specific needs and provide you with the right solutions or products. On top of these services, we offer workshop repairs, and marine and RV air conditioning and refrigeration sales and other services. Also, we will provide you a quote if you need one to work our services into your budget in the appropriate manner.